Govt Project
Govt Danteshwari PG College Dantewada
747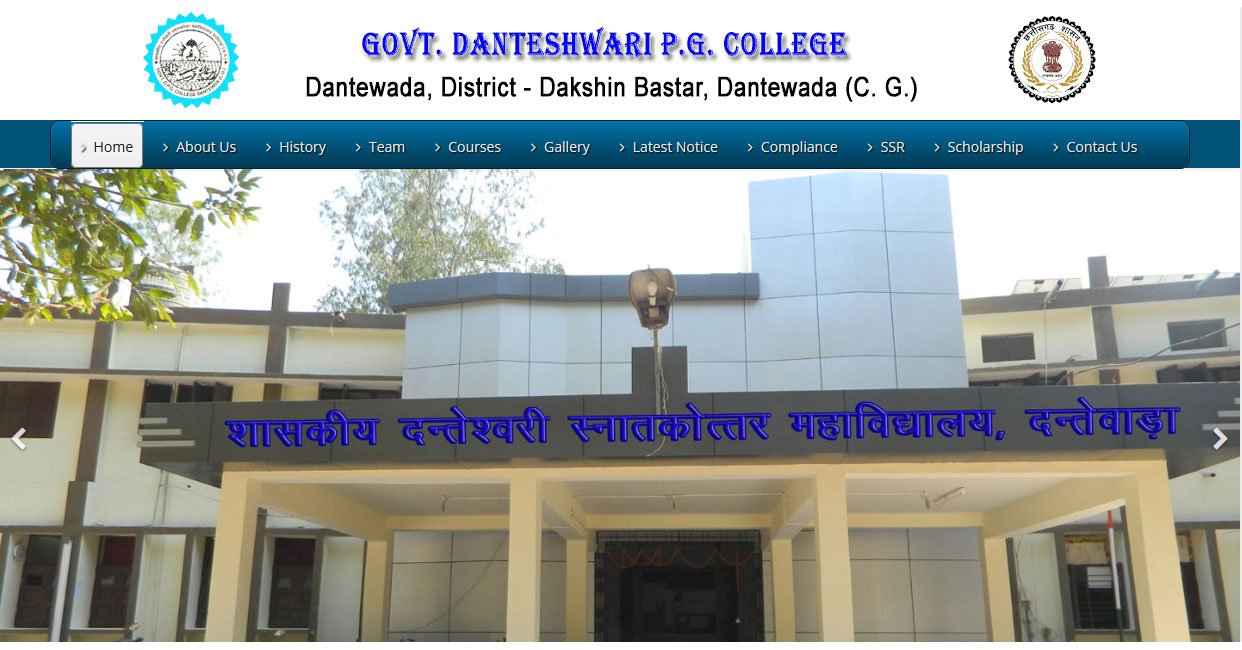 Visit Site : govt danteshwari pg college dantewada
A world class stadium has also been newly constructed in its campus which enables the institute to host/organize sports meet/tournaments of state/national level. The institute has a separate auditorium to organize curricular/cultural activities, conferences and workshops. Separate boys and girls hostels are available control by the Govt. of Chhattisgarh. It is provides accommodation to the students coming from nearby socially and economically deprivated area.
     Therefore, the institute provides not only the opportunity to study but also ensure complete development of students necessary for their successful career.

     Government Danteshwari PG College, established in 1982 is an institute of higher education, located at Dantewada...
     A beautiful district situated in South Bastar region of Chhattisgarh State. Dantewada is named as vicinity of Goddess Danteshwari, one of the 52 Shakti Peethas and also regarded as Kuldevi of Bastar region. The area is blessed with its rich cultural heritage and values.
     The college campus is spread in 10 acres area of land and situated at Chitalanka villege adjoining the district head quarter of Dantewada. Green saal and teak woods/forests surrounding the campus of the institutes provides a wonderful & healthy natural environment. There are 12 teaching department in the college, in which dept. of Psychology has been established recently.